Black & White + Google Colors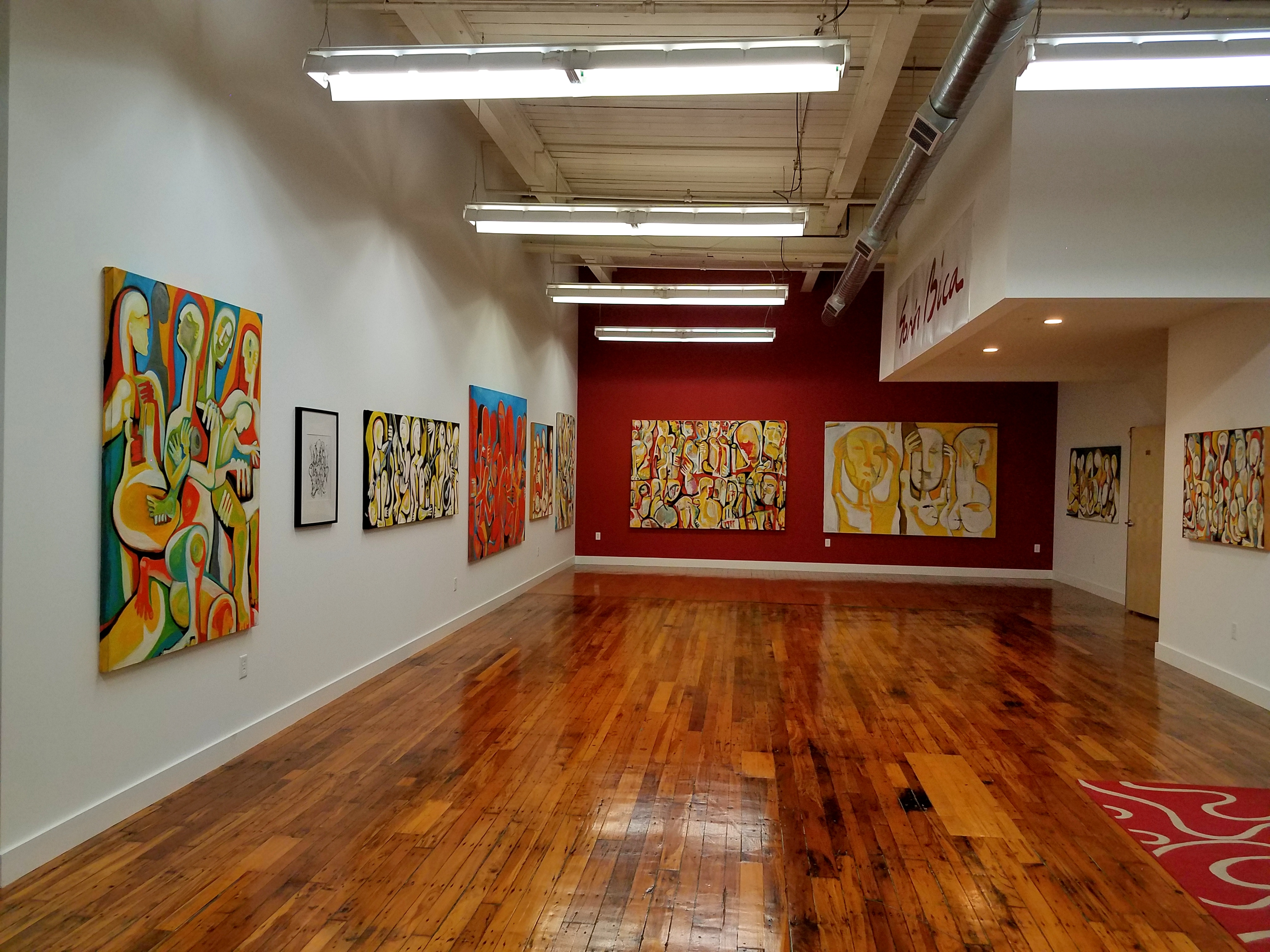 Just A Moment Gallery in Biddeford, ME will host its First Contemporary Art Show, Black & White + Google Colors by Massachusetts Artist Sorin Bica, from January 12 – March 16, 2017. The Opening Reception will be held Friday February 3, 2017, 5-10 PM.
Black & White + Google Colors, is a story about people, the complexity and beauty of life, happiness, gentleness and sorrow, about sadness, duplicity or hate. From Ink Drawings to Oil Canvases or Mixed Media, the exhibit is a vivid retrospective of images that narrate the passing of the last decade.
Sorin Bica is a contemporary artist based in the Boston area, frequently sought for his unique large scale abstract and figurative paintings. The use of intense color and expressive figures could be seen through-out his work in many public, private and corporate collections both in the United States and abroad. Sorin Bica is an artist resident at SOWA artist Studios in Boston and FSS in Framingham, MA.
Just A Moment Gallery is a new Art Gallery that exhibits contemporary work by emerging artists. It's run by nature/fine art photographer Stephen G. Maka and located in the historic textile mill in Biddeford, Maine. Steve's work will also be on display.
Contact: Stephen G. Maka 508-733-0340
Just A Moment Gallery, 40 Main Street Suite #207 l Biddeford, ME 04005
GALLERY HOURS Thurs-Sun, 11-5 and by appointment.
---