June ArtWalk Will Feature Instagram "Get Framed" Contest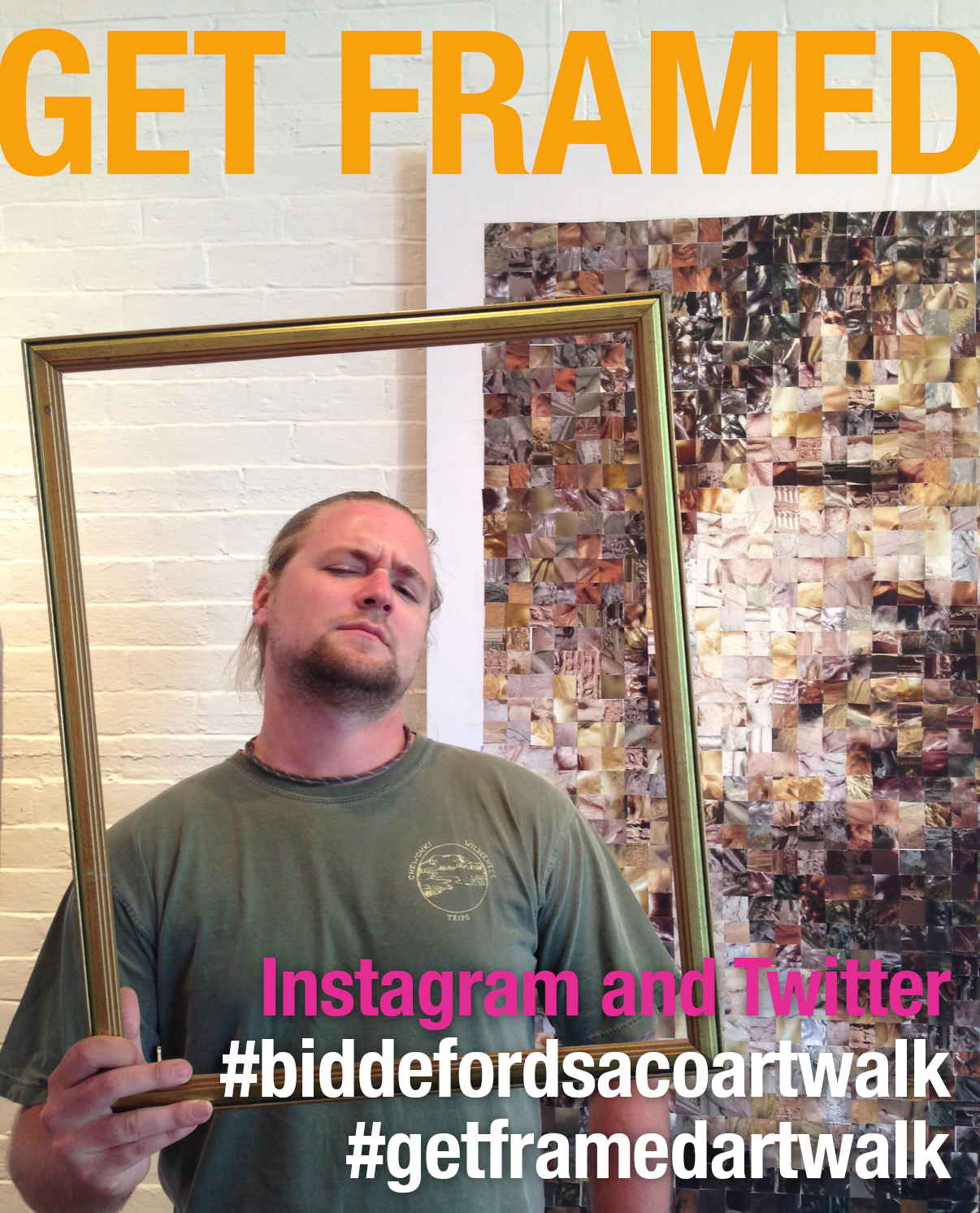 This month's ArtWalk, June 27th from 5-8PM, will feature an Instagram "Get Framed" contest. By tagging themselves at specific venues throughout the ArtWalk, participants will have the opportunity to win a number of prizes. Participants will find a frame at each designated venue, take a picture with it, and post it to Instagram or Twitter. Photos must be tagged with #BiddefordSacoArtWalk and #GetFramedArtWalk to be entered into a drawing to win.
North Dam Mill will be participating in the ArtWalk as always! Innovative Glass & Home as well as Nora Tryon Studio will be the two studios here involved in "Get Framed."
Click here for more information, a full list of venues, and a downloadable map.







---