[April Fool's Joke 2015] Mill Rooftop Sports Complex Coming in 2016
We're so excited to announce our plans for the Pepperell Sports Complex, coming in 2016. The Pepperell Sports Complex will be a state-of-the-art urban sporting destination located on two of the largest roofs in Biddeford's historic mill district.
The sports complex will feature a large turf field for soccer, lacrosse, and field hockey, as well as two tennis courts and a basketball court.
The facilities will be rented out to teams and leagues who wish to use the fields and courts. When the fields and courts are not being rented by another party, there will be open access to the public (at a small fee) and free use by Pepperell Mill Campus tenants.
Located on large the roofs of the mill buildings, the fields and courts will need to be built slightly above roof level to allow for proper drainage and to account for the slight pitch of the roof. We also plan to build special netting, fencing, and railings to keep the public safe while up on the roof. There will be restricted access points from the roof, and the main entrance will be located near Portland Pie Co. The total cost of the project is expect to be upwards of $10 million.
The Pepperell Sports Complex is expected to be completed on April Fool's Day in 2016.
😉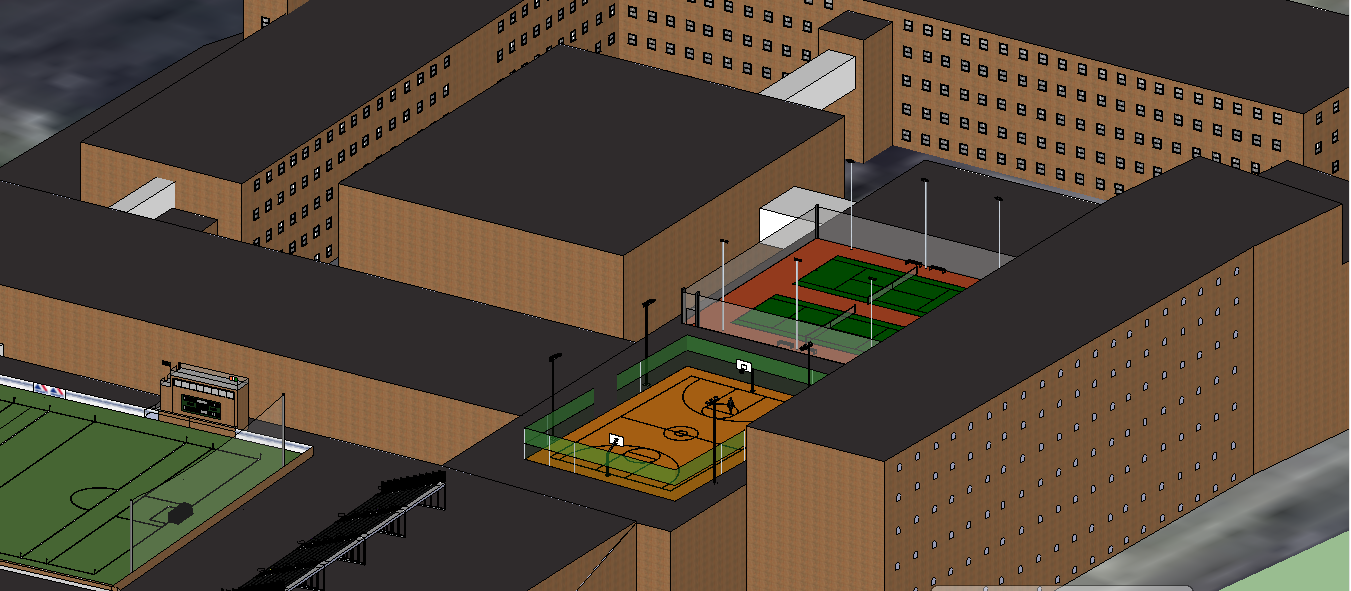 ---