Sweetcream Dairy Opens Up Shop in the Mill
F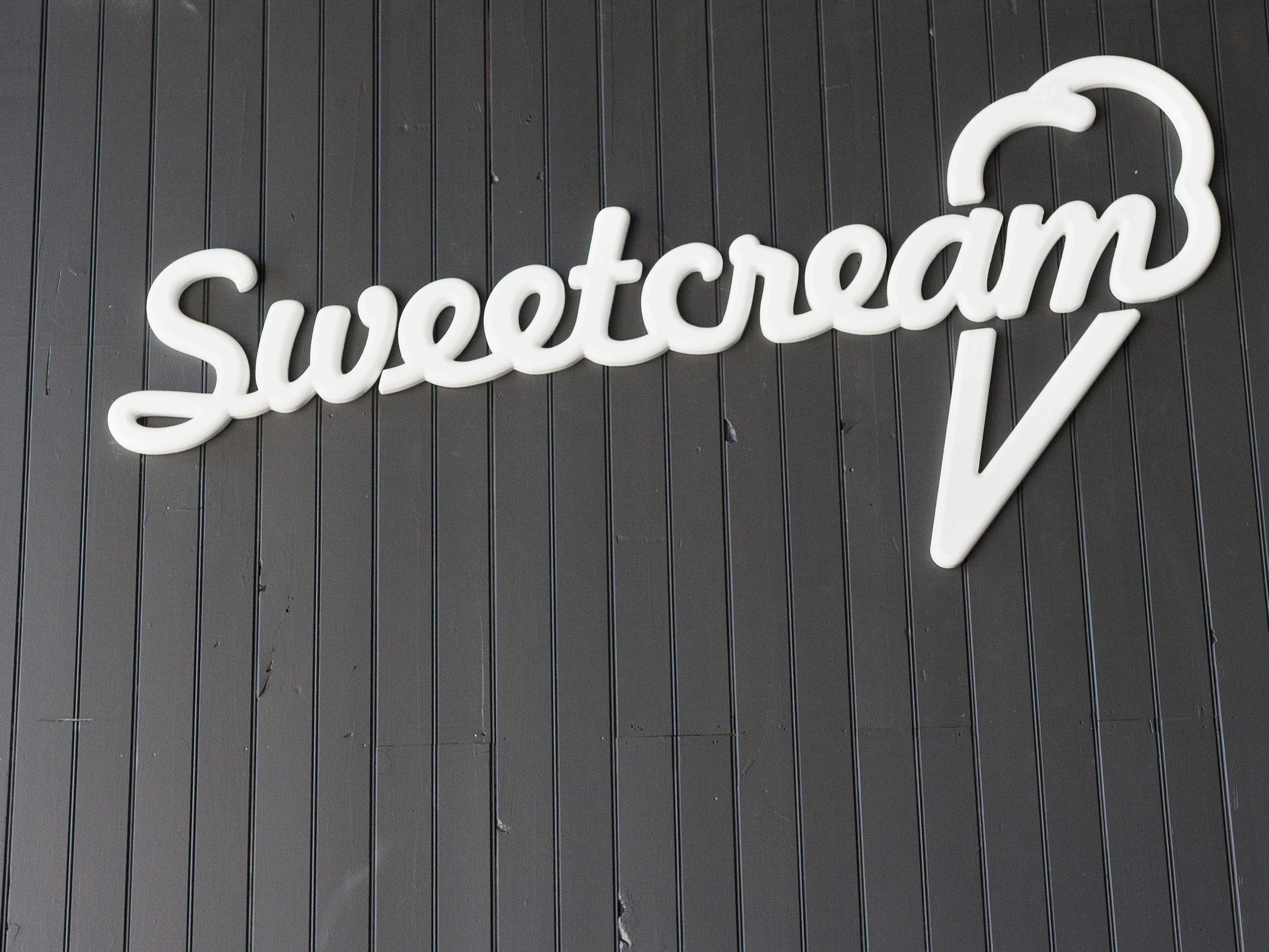 irst it was Banded Horn Brewing Co., then came Portland Pie Co. and Round Turn Distilling. Now to top it off for dessert, you can head on over to Sweetcream Dairy.
Sweetcream is the latest addition to the campus, adding a new indulgence of food & beverage to an already perfect trifecta. You can now spend a perfectly-fulfilling evening at the Pepperell Mill Campus.
Sweetcream Dairy is the result of several years of hard work and aspirations by owners Jon Denton and Jacqui DeFranca. They started their journey in Brooklyn, New York, and thankfully ended up here in Jon's hometown of Biddeford. Jon and Jacqui have spent several years working in the food industry and frequenting ice cream shops. Jon even went to ice cream school and worked for renowned New York City chef Mario Batali.
Sweetcream makes all of their ice cream on the spot as a certified dairy. Even better, they use locally-sourced ingredients. They have a limited menu available now, with their full menu coming soon. We recommend trying their signature "Sweetcream" flavor, as well as "Peanut Butter & Jelly on Wonderbread" and their "Rhubarb Sorbet" vegan and dairy-free option.
Be sure to check them out! They are located in the lobby of the Pepperell Center (40 Main St), right near Portland Pie.
---