What's going on down by the river?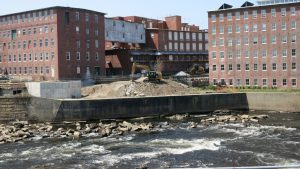 There's construction going on in the Biddeford Mill District down by the Saco River. "What's going on here?" you might ask. Well, the city of Biddeford has received funding to extend the RiverWalk. This latest expansion of the RiverWalk is a new park or plaza right in front of the Saco River waterfalls, on a parcel of land formerly owned by Florida Power & Light Co.
We're very excited to see this new development happening adjacent to our mill buildings. It will be a great new amenity to our residents and businesses, as well as offer a view of the falls to the public that wasn't accessible before.
Check out updates posted on the Biddeford RiverWalk Coalition Facebook page.
Plans for the the park and plaza include amphitheater-style seating along the grade of the hill, a plaza below near the river, as well as all new landscaping. Check out the plans below!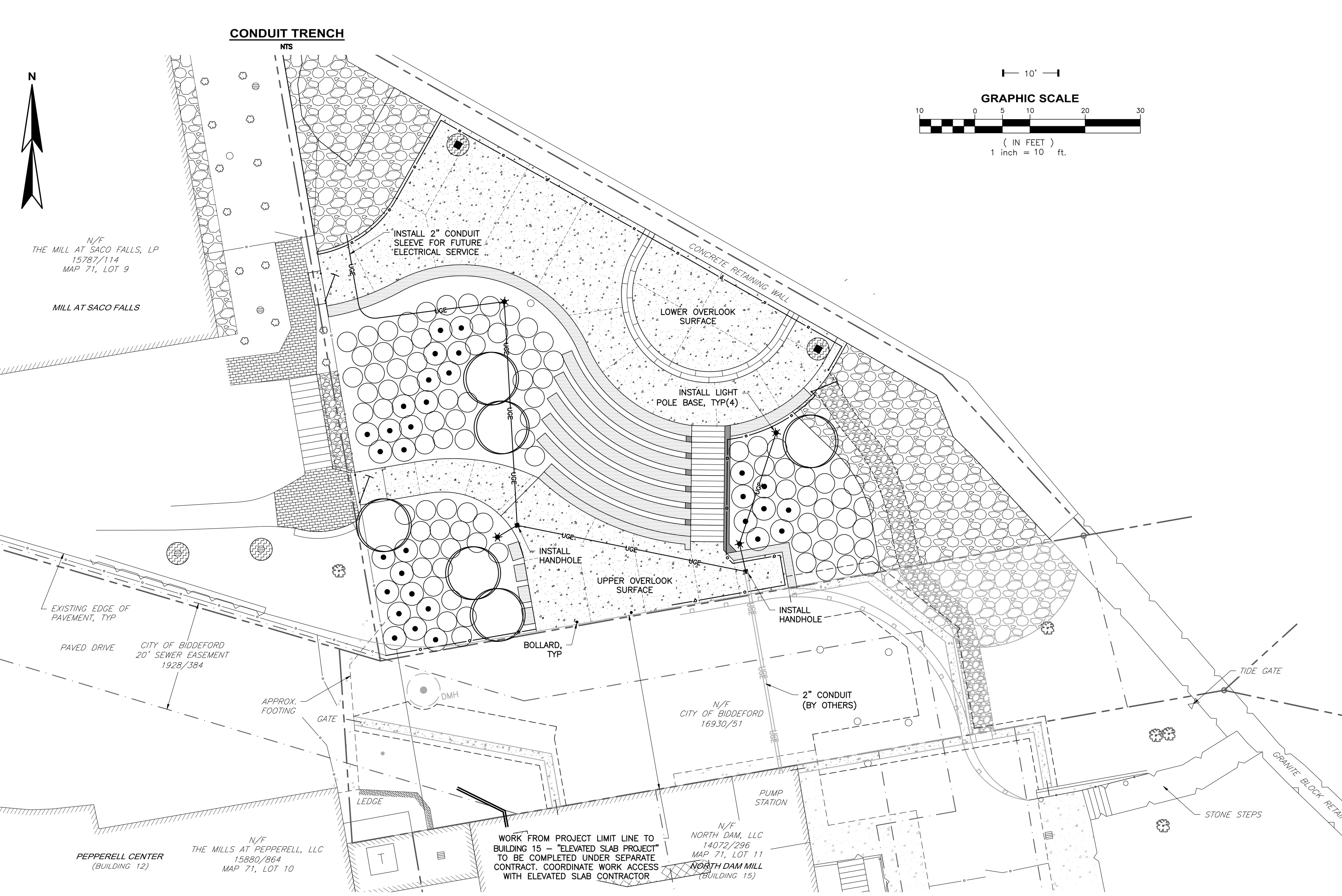 ---